Announcing Our FREE Masterclass…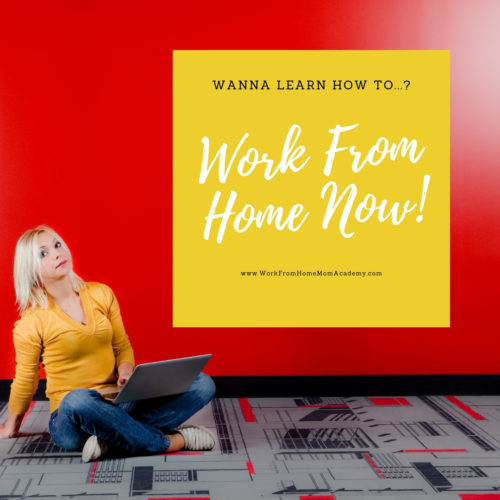 WHAT is it?
A FREE Masterclass from USA Today Bestselling Author and Life Coach to Busy Moms, Kerri Nelson. And, yes, it is really FREE!
Work From Home Now! 3 Steps to Creating the Laptop Lifestyle You've Always Dreamed Of…
In this free masterclass, learn the first 3 steps you'll need to take to create an at home career doing something you love. Everyone has to start somewhere and this is a great place for you to take that first step.
Eighteen years ago, I became a work at home mom after the birth of my first daughter. It was difficult, to say the least. I had no money, no support, no guidance, and knew of no one else who was doing it. Now, I've been a full time successful work at home mom for the past eleven years and I've been coaching other moms for almost a decade.
Would you like to join us? Don't put it off another day. Let's start by starting!
WHEN is it?
Just register below and the link to view the replay will be provided to you on the next screen! Easy peasy!
WHO is it for?
You have a desire to work from home and leave the corporate world behind.
You are already a work at home mom, but aren't making enough money to meet your needs.
You are searching for a new or better work at home job..
You don't think you have the skills to work from home and don't know where to start.
You need some direction in life or business as a woman and/or mother.
You love hanging out with fun moms who like to laugh and love life.
Who is it NOT for?
You love working outside the home and working at home sounds like a nightmare.
You want to make fast money without putting hard work into the process.
You love working long hours that someone else dictates and you love giving up control.
You're searching for a "magic pill" that will solve all your problems.
You just want to complain about life, but have no real intentions to make a change.
You hate people and want to sleep 21 hours a day (oh, wait…that's my cat…nevermind).
Okay, Kerri…I'm so in! How do I attend?
Complete the form below and watch your inbox for all the details on how to join the class on Tuesday. I cannot guarantee that there will be a replay. So, be there live! If you're looking to live the dream life and work from the comfort of home, there is no better time than NOW to get started.
**By signing up, I agree to be added to the mailing list for Work At Home Mom Academy (newsletters, offers, and promotions). I understand that I may opt-out at any time.** We will not share your information with anyone.