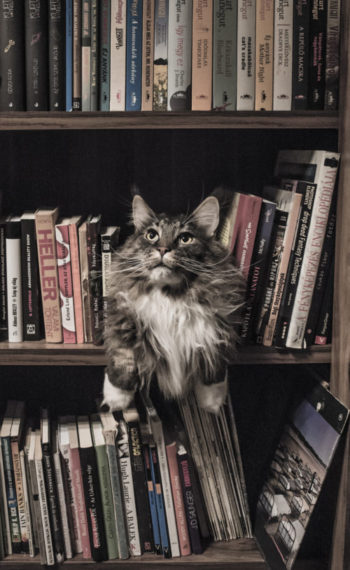 How often have you thought about being a published author? Do you say things like…
"One day I'm going to write that novel."
"When I retire I'm going to finally finish that novel I started years ago."
"I've always wanted to be an author."
"There has to be an easier way to get published."
Well, if you've ever said or thought any of these things, you just might be a writer wannabe. You know what a wannabe is, right? It's someone who wants something but either doesn't know how to get it or gives up trying to get it because they just don't see it through to the end.
As a published author of over 27 novels and novellas, I can tell you that I used to be a wannabe as well. In fact, I started writing novels way back in high school. I knew I wanted to be a writer and so…I wrote.
It wasn't great, but it was done. I wrote a novel start to finish. I printed it (remember the old dot matrix printers with the little tabs on each side that you had to painstakingly tear off?) and then I tucked it inside my closet and didn't look at it for years.
I went to college, had a family, and worked in the legal field for 15 years. When I left the professional corporate world to have my second child, I finally resumed my dream of being a writer. And, that's where I've spent 10 years. Learning the craft of writing. Learning the publishing industry inside out. Publishing over two dozen novels with publishers from the big NY deal maker to mid-size publishing houses, to independently publishing my own books and novellas. (Not to mention the 40+ novels I've ghostwritten and 100+ I've edited for private clients over the past 5 years.)
I guess you could say…I've done everything in publishing that you can do and more. And throughout all these years, I've learned some valuable information that I'm happy to pass along to those wannabes that are still hoping and wishing and dreaming.
So, here are 5 secrets to getting your book published:
1. Write it.
Yep. That's it. You have to actually write that book. Thinking about writing is not going to cut it. Plotting it is not writing it. Writing the first chapter a dozen times is not going to make a novel. Set aside at least 15 minutes a day to write and commit to getting that done—no matter what.
2. Make a Plan.
Start researching what you'd like to do with your book after you complete it. Are you planning to self-publish (independent publishing) or are you going the traditional route? If you're publishing it yourself (see step #3). If you're going to seek traditional publication, you'll need to start looking for publishers who accept unsolicited manuscripts in your genre or you'll need to seek out agents who are looking for your genre.
3. Edit. Edit. Edit.
You will not be able to edit your own book. Repeat after me, "I will not publish a book that I have edited myself." It is crucial that you hire a professional editor to edit your book. You simply will not find all the mistakes yourself. Our brains just don't work that way. Trust me on this. It is worth the investment.
4. Hire a professional cover designer.
This is not mandatory, but it is highly recommended. Unless you have mad skills in graphic design, just pay the money and get this done by a professional. I recommend either Fiverr.com or 99designs.com for your design needs. If you go the traditional publishing route, they will have someone design your cover for you (expect to have less control over the final cover decisions this way).
5. Release your book.
A book that is saved on your computer (or printed out in your closet) is not going to get in a reader's hands. And, you should want to share your book with as many readers as possible. This is what makes writing worthwhile. Not just holding your book in your own hands, but seeing it in the hands of others. Making them smile or laugh or cringe—that's what being an author is all about. And, of course, it feels pretty darned good to get that royalty check (even if it is only a few dollars). Because someone paid you to do something you really love to do.
Do these steps sound too simple? That's because they can be simple. But, you have to actually make a commitment to do them and see them through.
Need help seeing it through? You are in luck. I'm offering a special one on one coaching program right now through my Academy. In this program, I'll help push you to complete that book and offer all the resources and help you need to get it out the door and onto the shelves. 
Click here to read more about my Page to Published in 90 Days exclusive coaching program. *Limited Spots Available.*