Creating Successful Moms…From the Comfort of Home!
What is the Work At Home Mom Academy?
Simply put, Work at Home Mom Academy is a resource site created by a successful work at home mom for moms who want to enjoy all the precious moments of motherhood while still earning a successful income for their family. And a coaching resource for moms who struggle with common "mom situations" and need help from a certified life coach to help smooth the way.
Who created Work At Home Mom Academy?
Bestselling Author and Life Coach, Kerri Nelson has built a successful at home empire over the last decade. During that time, she has raised 3 children, run 4 small businesses, written over 24 fiction novels, helped over a hundred authors write and publish their own books, and taught thousands of students how to survive and thrive in the publishing world.
She's also worked with hundreds of clients on personal life issues included stress management, sleep issues, and kid drama. She's a certified Life Coach with specialties in CBT (Cognitive Behavioral Therapy), NLP (Neurolinguistics Practitioner), Stress & Anxiety Management, and Advanced Hypnotherapy.
Why did Kerri start WAHMA?
Kerri felt that there was a need for a community and resource for moms who might not know where to begin their work at home journey. Or, who are already working form home, but want to take it to the next level. Also, Kerri's dream is to help others mothers survive motherhood! In fact, she's even launching a scholarship program for single mothers.
What can Work At Home Mom Academy offer me?
Here you can hire Kerri for private one-on-one coaching or purchase premium coaching packages and workshops.
Where do I start?
Glad you asked. First, join our mailing list (scroll down to the sign up form below in the blue box)! This is the best way to get alerts on new programs and be the first in line for everything cool. Or, ready to book your FREE Discovery Call? Click here to book today! This call will allow us the opportunity to discuss your needs and make a decision about whether working together would be a great fit for both of us.
Need help on a specific issue? Visit my Shop page to purchase a short-term coaching package on a variety of subjects.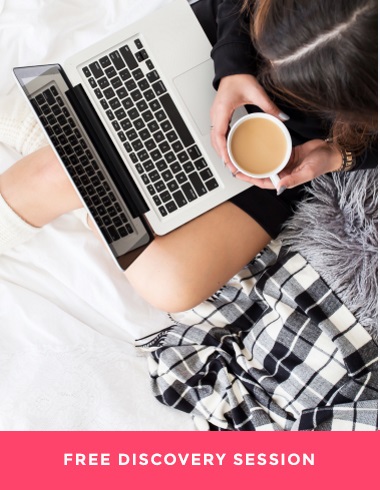 I will work hand in hand with you to set your goals, fix what's not working, and make things happen! One session, lot's of impact.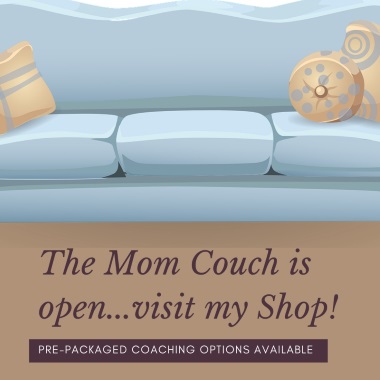 Looking for help with one specific issue? Overwhelmed with stress? Having money issues? Dealing with tween drama? Check out my Shop page to purchase short term coaching packages that are laser focused on solving your current issues!